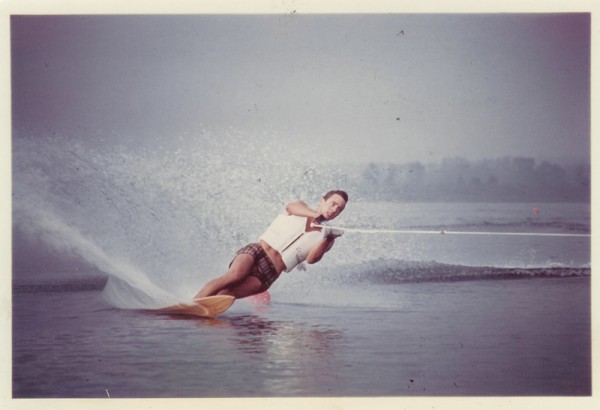 Wakeboarding pioneer Herb OBrien passes away
The watersports industry lost an icon of the highest magnitude on October 21, 2012 when waterski and wakeboard legendary designer Herb O'Brien died near his home at Radar Lake in Washington. Herb was a huge figure in the watersports industry. Thousands were touched by his life and his work.
He first started O'Brien Water Skis in the early 60s with his revolutionary concave ski design – an industry first. Armed with his new design, Herb soared through the competitive skier ranks propelling O'Brien to become a dominant ski brand, which at one point was one of the Top 50 most well-recognized brands in the world.
In 1981, Herb founded HO Skis and in the early 90s he started Hyperlite – two brands that became the industry's market share leader based on his revolutionary designs and creative manufacturing techniques. In 2006, Herb and fellow team members launched Square One Distribution, producers of Ronix Wakeboards and Radar Water Skis based in Issaquah, Washington.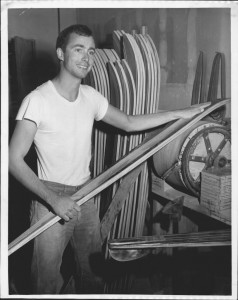 Herb O'Brien at 22, sanding a competition water ski
Radar Lake – Herb O'Brien's Heaven on Earth
The brand was named after Herb's infamous Radar Lake, a beautiful parcel on a bluff outside of Woodinville, Washington with a man-made ski lake where he lived. Herb had the vision for Radar Lake as a young man when he climbed a tree on the east end of the property to get a better view of what it could be. He accomplished his goal by ultimately owning the property, digging his own ski lake and making Radar his home where he has lived with his wife Pam for many years.
Herb was the chief engineer for each brand and held a fondness for tinkering in his 10,000 sq. ft. shop. Many watersports industry participants thought of Herb as the wise, grandfatherly type because he had an uncanny ability to listen to their ideas and then create whatever the mind's eye dreamt. Sales Reps were astonished that he could return to a meeting just minutes later with a prototype in hand, asking, "Is this what you wanted?"
His watersports career spanned five decades producing numerous industry firsts along the way. For example, it was Herb O'Brien who first built a compression-molded wakeboard that launched the entire wakeboarding industry in 1993.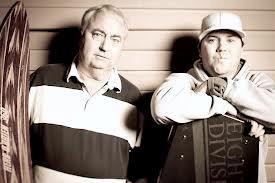 Herb O'Brien with son Paul
Herb was known for backing for his dealers and once quipped, "The only reason I advertise is to support my dealers!" In the 80s and 90s, he resisted distribution through popular mail order catalogs and in the process is partially credited for saving the individual pro shops from extinction. Yet another great example of how Herb O'Brien was a leader, not a follower.
On behalf of the WaterSports Industry Association, the entire watersports industry, its partners and suppliers and the countless individuals that he touched, we salute Herb O'Brien for all his many watersports contributions and fond memories. Rest in peace Herb O'Brien, rest in peace.
Source: WSIA/Water Sports Industry Association
Started O'Brien skis in 1964
Started HO Sports in 1981
Designed first production tunnel-bottom water ski
First person to go into production with a compression-molded fiberglass wakeboard and kneeboard
2001 Water Ski Hall of Fame Award of Distinction recipient
Named one of WATERSKI'S 25 Icons of the industry in 2003
Founded Square One in 2006. The parent company of Ronix Wakeboards and Radar Skis
R.I.P Herb O'Brien 1944-2012