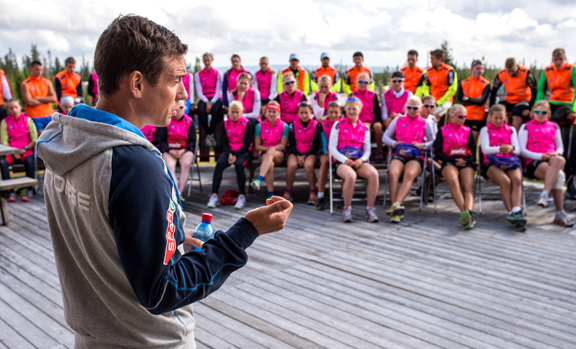 (Press release)
What it is: The Norwegian Ski Federation invites up to 120 Elite Junior Athletes with a optimum of 10 athletes per nation. The camp includes aggressive education sessions and presentations from coaches and Planet Cup athletes from a host of countries. This is the very first year that the U.S. will attend.
The U.S. athletes that go have been selected from the National Ranking listing and criteria set by coaches at the USSA Congress.
The Nationwide Nordic Basis will help the camp with $ ten,000 of funding bringing the overall price of the camp down to $ 600 for the week in Norway, exclusive of airfare.
The athletes that will attend the camp are:
Ladies:
Katharine Ogden, SMS
Julia Kern, CSU
Hannah Halvorsen, Sugar Bowl Academy
Hailey Swirbul, AVSC
Alayna Sonnesyn, SISU / UVM
Males:
Zak Ketterson, LNR
Max Donaldson, Fairbanks
Lars Hannah, Steamboat
Karsten Hokanson, Wasatch Nordic Ski Academy
&nbsp
five. Video and a Periscope livestream occasion for the camp to deliver news of the coaching sessions and schooling back to the U.S. are planned. Remain tuned for a lot more details via the National Nordic Foundation at www.nationalnordicfoundation.org.